The best of Darling Harbour, Darling Square, and ICC Precinct
Be captivated by the vibrant pulse of Sydney as you venture from Novotel Sydney Darling Square into the wonders of Darling Harbour, Darling Square, and ICC Precinct. This comprehensive guide promises to unveil an array of experiences tailored to your interests. From family-friendly escapades to cultural or culinary delights, we have curated the perfect itinerary for you.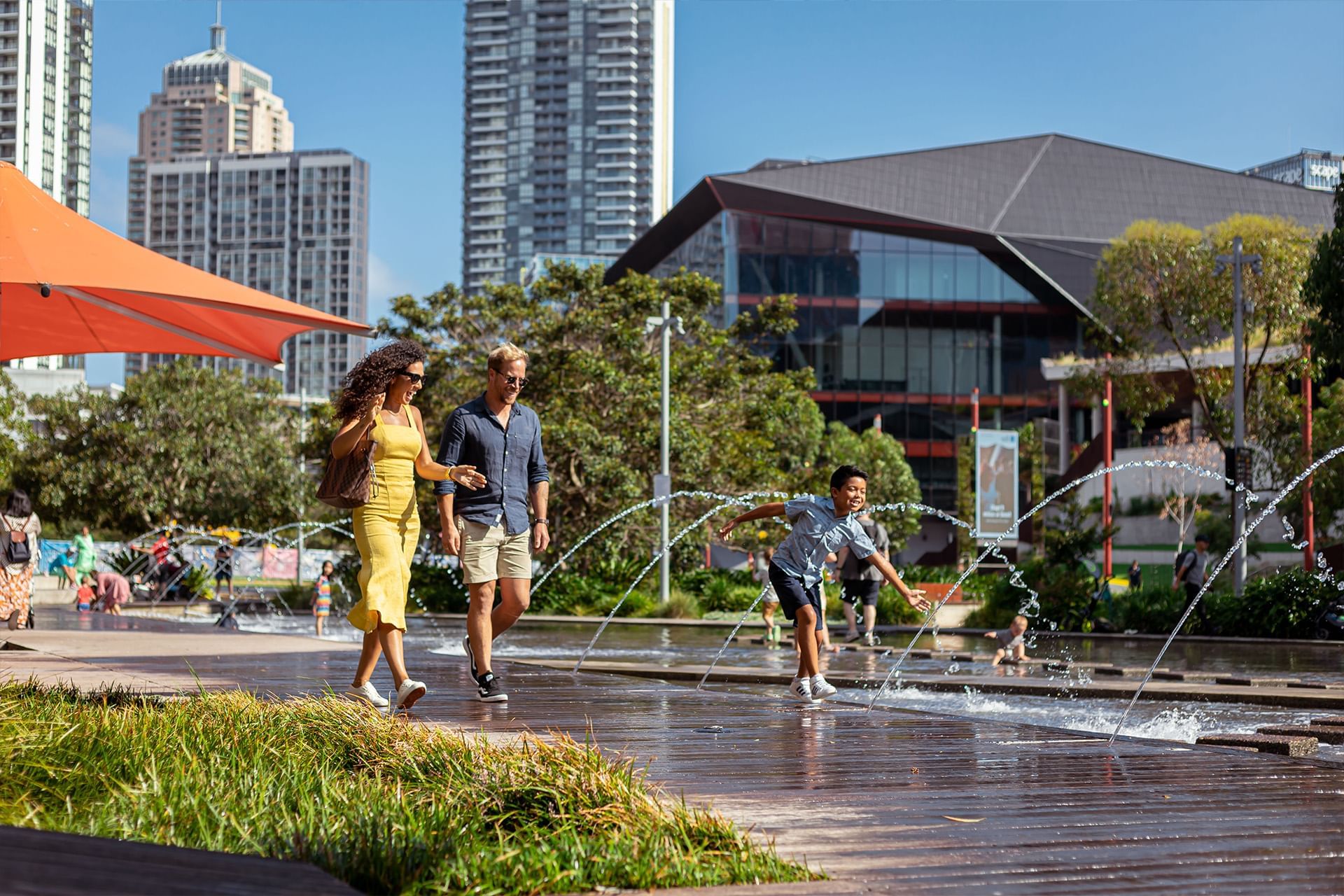 _FAMILY-FRIENDLY FUN
Tumbalong Park
Bring the whole family for a day of excitement at Tumbalong Park. This lively green space offers playgrounds, picnic areas, and open fields for games. Keep an eye out for special events and festivals that often take place here, promising a delightful time for kids and adults alike.
Darling Square Library
For culture enthusiasts and bookworms, Darling Square Library is a treasure trove of knowledge with free Wi-Fi and plenty of cozy reading nooks. Immerse yourself in a world of literature amidst serene surroundings, perfect for a moment of relaxation and exploration.
Chinese Garden of Friendship
Enter a tranquil oasis at the Chinese Garden of Friendship. Experience the beauty of traditional Chinese architecture, serene water features, and exotic flora. Kids and kids at heart will love exploring the pathways and crossing the ornate bridges. There's some fun koi feeding too! It's the perfect spot for capturing cherished memories.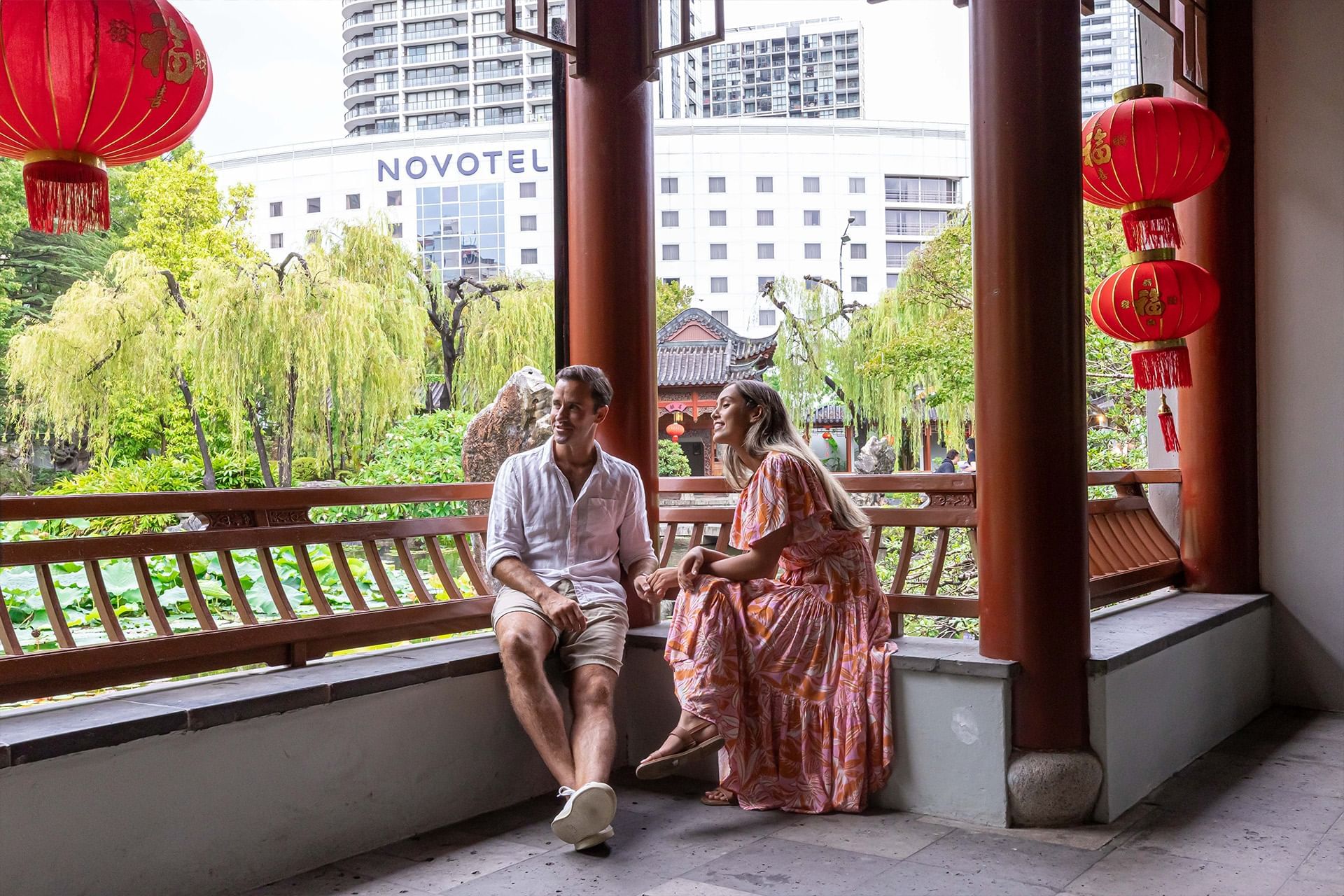 _CULTURAL DELIGHTS
Capitol Theatre
Step back in time and into spectacular magic with a visit to the Capitol Theatre, a historical gem known for its grand architecture and opulent interiors. Catch a live theatre production for an unforgettable night out.
Powerhouse Museum
Ignite your curiosity with an array of art, science, technology, and design exhibits at the Powerhouse Museum. From vintage cars to futuristic innovations, this museum promises an unforgettable experience for everyone. Be on the look out for their various events and live performances too!
Aware Super Theatre
Calling all performing arts lovers! Catch a show or concert at the Aware Super Theatre. From Broadway musicals to stand-up comedy acts, there's always something entertaining happening here. Don't miss the chance to witness world-class performances.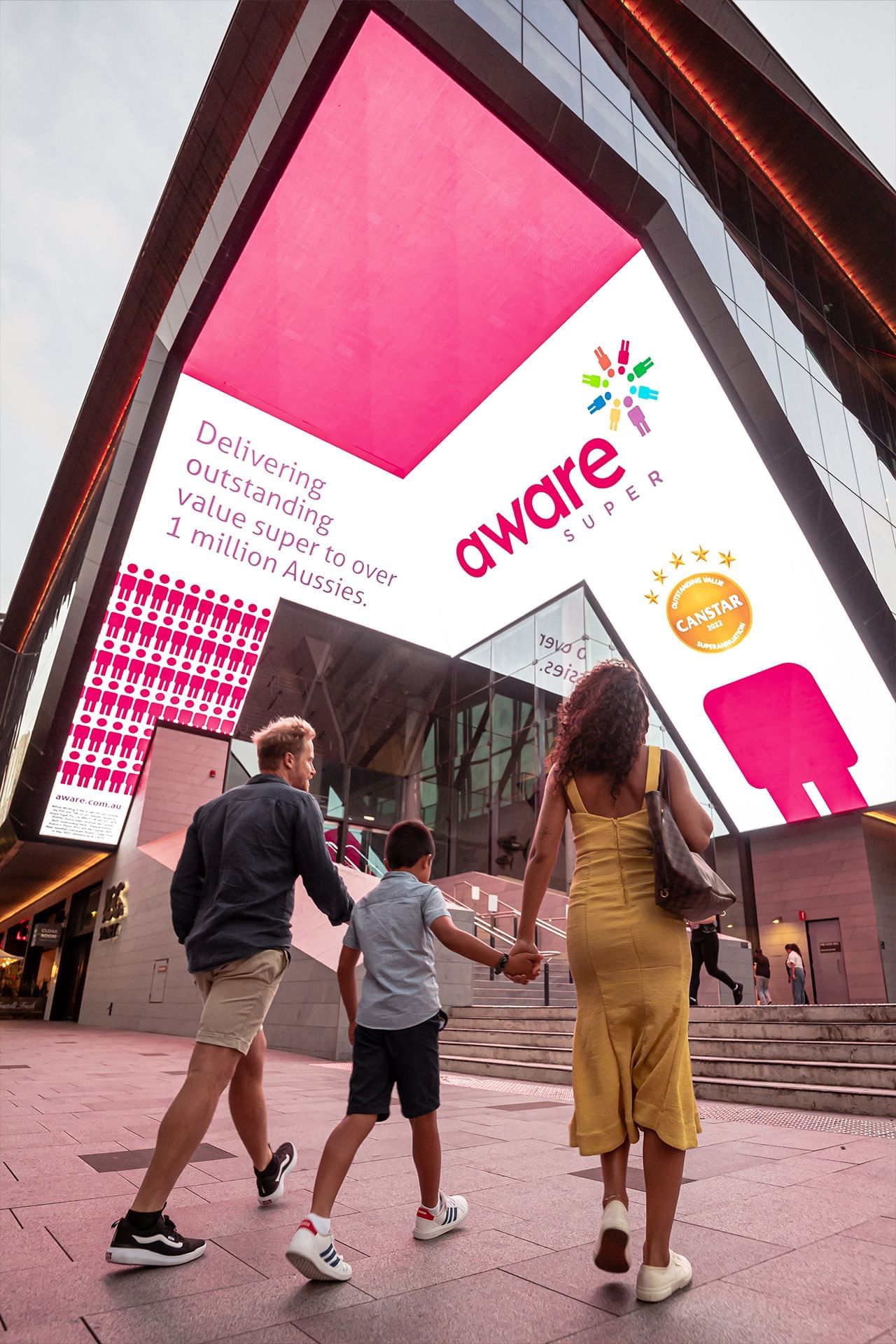 _ARTISTIC ENCOUNTERS
4A Centre for Contemporary Asian Art
4A Centre for Contemporary Asian Art is a lovely gallery that champions Asian Australian art and artists. Fostering cross-cultural dialogues since 1996, the Centre is home to thought-provoking exhibits and diverse art works that sure to delight and inspire. The gallery is open Tuesdays to Sundays.
The Canopy
Located in Darling Square, The Canopy is an innovative installation that blends art, technology, and nature. Created by urban aboriginal artist Jacob Nash, The Canopy invites us to reflect about the stories we know and create.
Jenny Munro Mural
Take a moment to appreciate the inspiring Jenny Munro Mural, a giant tribute to the inspiring Aboriginal elder. The vibrant 10-storey artwork celebrates Indigenous culture and serves as a powerful reminder of the city's diverse heritage. This stunning mural is created by local artist Matt Adnate.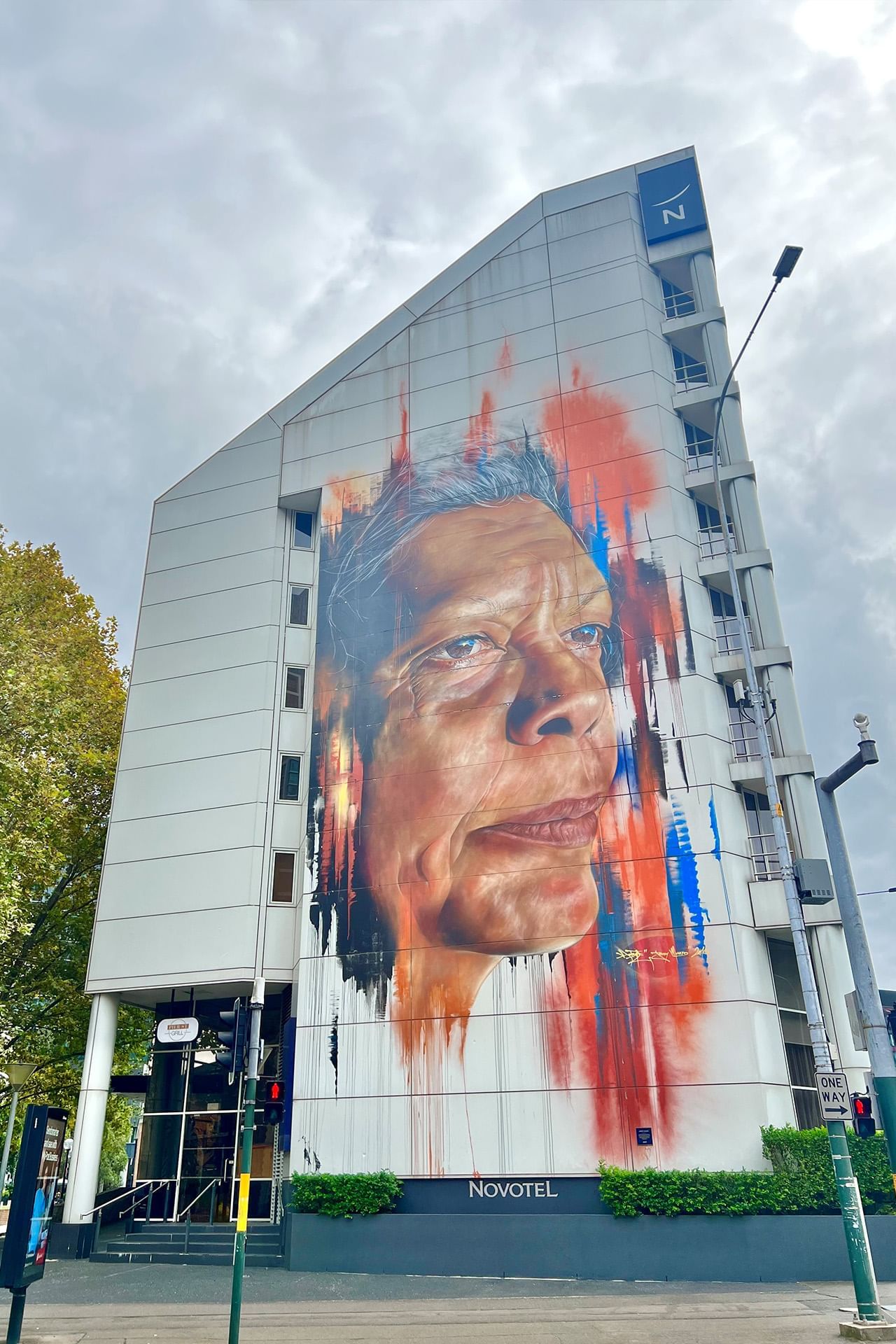 _ANIMAL ADVENTURES
WILD LIFE Sydney Zoo
Embark on an Australian wildlife adventure at WILD LIFE Sydney Zoo. Get up close and personal with cuddly koalas, hop along with kangaroos, and encounter a wide array of unique animals. An educational and entertaining experience for visitors of all ages.
Australian National Maritime Museum
Set sail into the past at the Australian National Maritime Museum. Discover the rich maritime history of Australia through interactive exhibits and captivating displays of historic ships and vessels.
SEA LIFE Sydney Aquarium
Take a dive into a magical underwater adventure at SEA LIFE Sydney Aquarium. With over 700 different species and 13,000 animals, this space is one of the world's largest aquariums. Be impressed with the massive variety of sharks and rays, delight in the cheeky members of the penguin crew, and interact with all the other wonderful creatures of the aquatic world.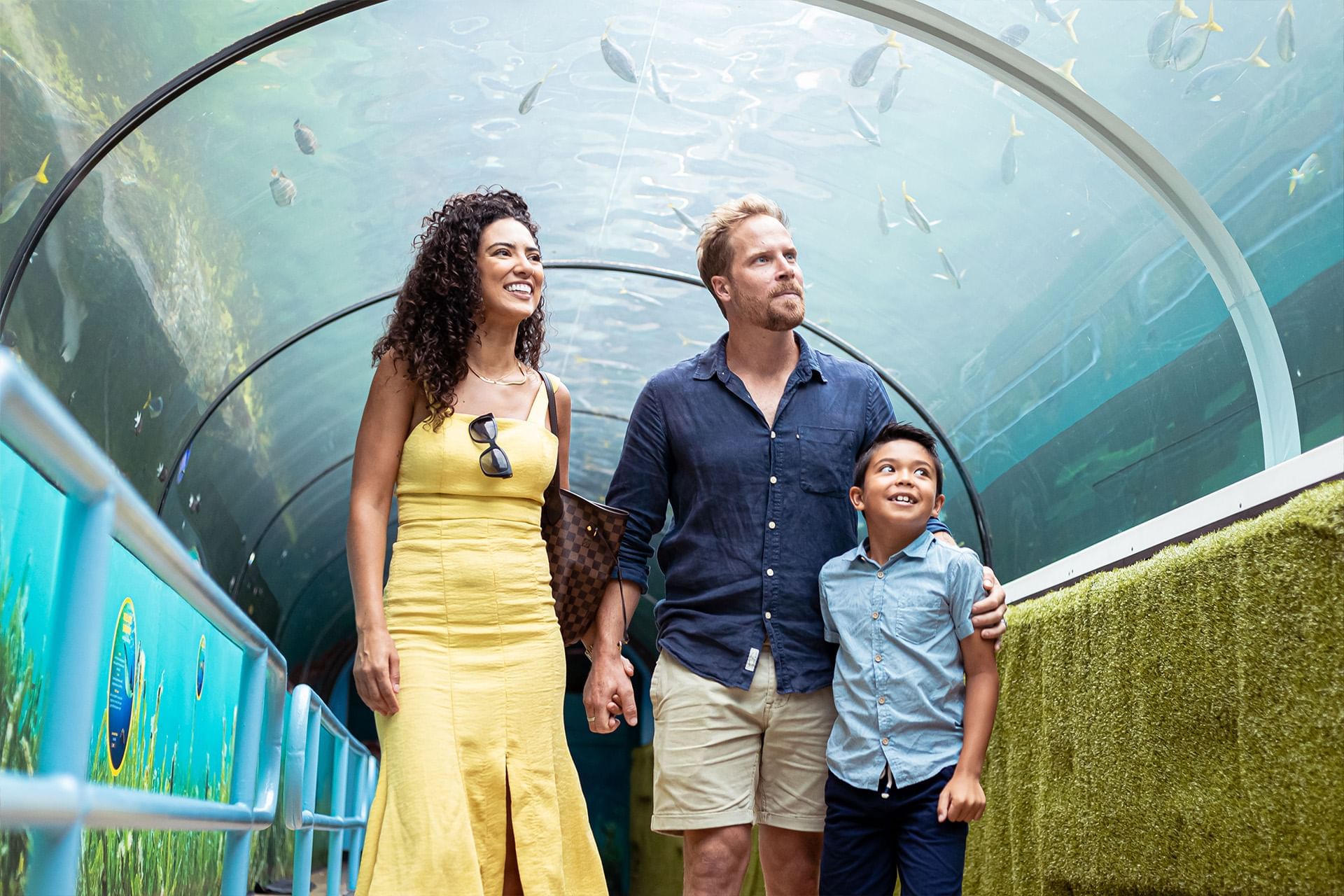 _FOOD AND FUN
The Exchange Building
Explore the Darling Square Exchange Building, a hub of creativity and innovation. The spiralling, light-filled 'hive,' is a beautiful hub designed by a world-renowned Japanese architecture firm. The ground floor food hall is sure to satisfy different tastes and budgets. Our favourites are the tasty sandos at Toastie Smith and the fresh, delicious, and affordable pasta hits at Spago, but there's certainly heaps of choices to enjoy!
Cockle Bay Wharf
As the sun sets, the Cockle Bay Wharf is an enchanting harbor-side precinct that comes alive at night. Noteworthy spots include the enchanting Jazz venue Rouge Sydney and Sydney's largest nightclub, Home the Venue. With many other amazing restaurants and bars to choose from, it's an amazing spot to unwind with good food and even better company.
Pumphouse Sydney Bar and Restaurant
Refuel your energy at the iconic Pumphouse Sydney Bar and Restaurant. Treat yourself to a delectable array of craft beers and gourmet dishes. With a stunning but relaxed ambiance, Pumphouse Sydney Bar and Restaurant is the ideal place to unwind after a day of exploring.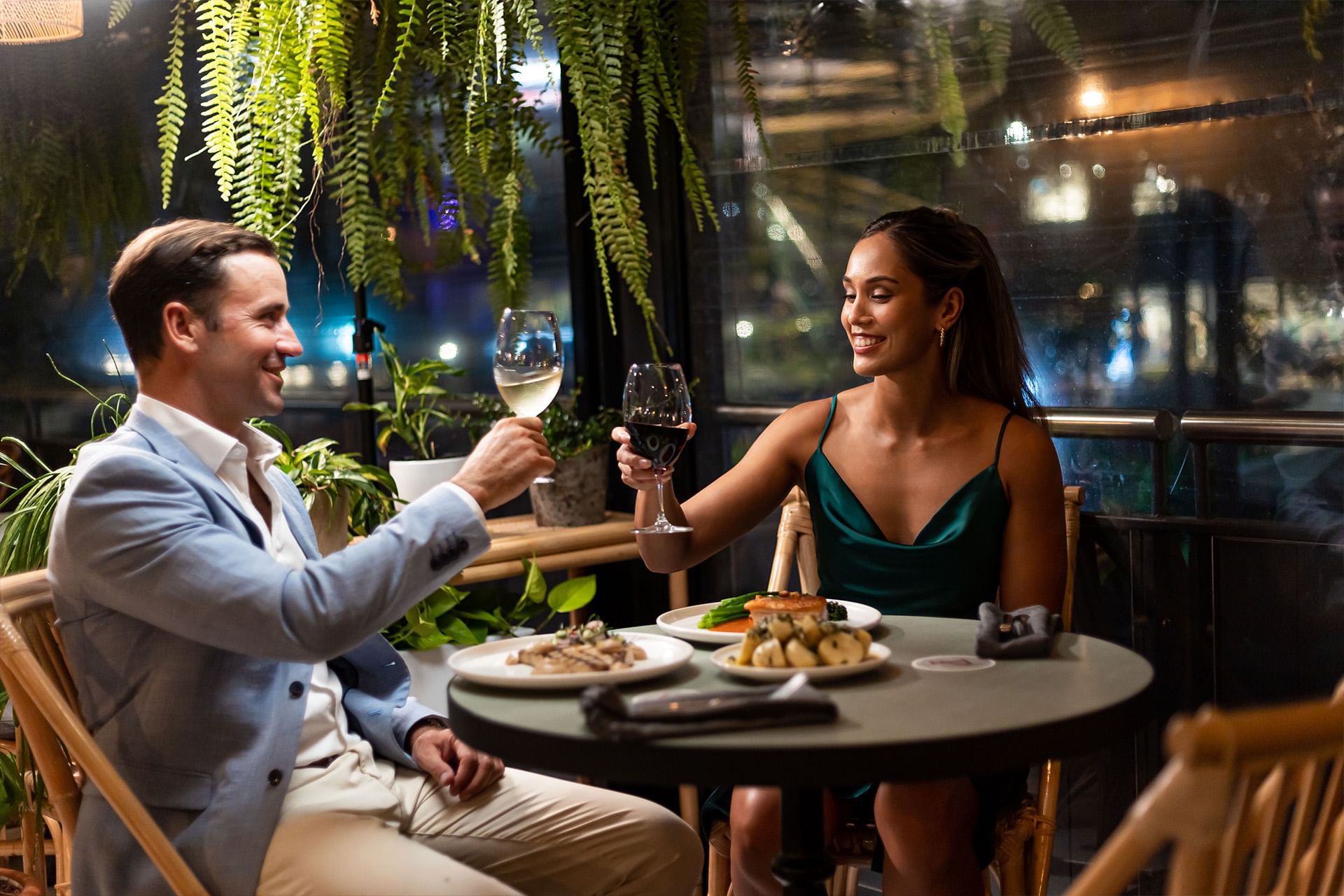 Darling Harbour, Darling Square, and ICC Precinct boast a wealth of awesome sites and sights that cater to every interest and age group.
Whether you're stopping by the precinct for business, leisure, or both, the magic of Sydney is right at your doorstep from Novotel Sydney Darling Square.